Cast your vote!

Your choices:

Day One: Mae Muhler by Emporium Digital











Day Two: Birds on a Wire designed by Better In Pink










Day Three: Japenese Fleur Designed by Lorelei, and converted to Blogger by Blogger Templates










Day Four: Mode Parisienne designed by Suckmylolly.com












Day Five: Shiny by ourblogtemplates.com















Day Six: Neoneon by Plantillas Blogger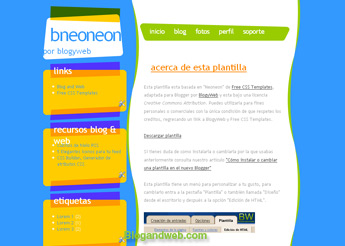 Day Seven: Banana. The one you see currently.


Who Can Vote:
Anyone in the U.S.A. or Canada (Edited to add: I should have said, ANYONE in the WHOLE WIDE WORLD can vote and receive the coupon code, but only those residents of U.S.A. or Canada will be entered into the Bonus Surprise.)

How to vote:
Please leave a comment with your template selection. You can use either the day or the name of the template. A Blogger account is not needed. Just make sure you put your email address in your comment. If you do not feel comfortable leaving your email in the comment section you can email me at mrsculverATgmailDOTcom.


The voting will start at
midnight Friday, November 7th
, and will close at
10pm on Sunday, November 9th.
What you will receive:
I will email you a coupon code redeemable for
4
0% off any purchase
made at my
shop
. This coupon will be
redeemable until January 31, 2009
. And you can use it as many times as you like!
BONUS SURPRISE:
ONE voter will be chosen at random to receive a
set of 2 knitted dishcloths
in the color of their choice
(Shipping included)
. Winner will be chosen on
Monday morning
(November 10)
around 9-ish
(I do have young kids so it may be later than that).

Have fun and thank you for participating!